Redwood Empire Mini Enthusiasts & Mini Mania have teamed to set up a Mini Cooper Corral for the Wine Country Classic Races at Infineon Raceway (Sears Point) May 31-June 1, 2008.
Wine Country Classic - F5000 Reunion
May 31 - June 1, 2008

Fans can enjoy a celebration of some of the world's finest vintage race cars, as well as wine country living when the 22nd annual Wine Country Classic vintage car races return to Infineon Raceway in 2008. This unique weekend will feature the very best in vintage car racing on the challenging 12-turn, 2.52-mile road course. The open paddock gives everyone a chance to get an up-close look at these historic machines in addition to a variety of car corrals that will be on display around the property.

This arrangement will allow for discounted admission ticket to the races and a Mini Cooper Corral. There will be a Saturday night drive to the Sonoma Square for wine tasting and fun.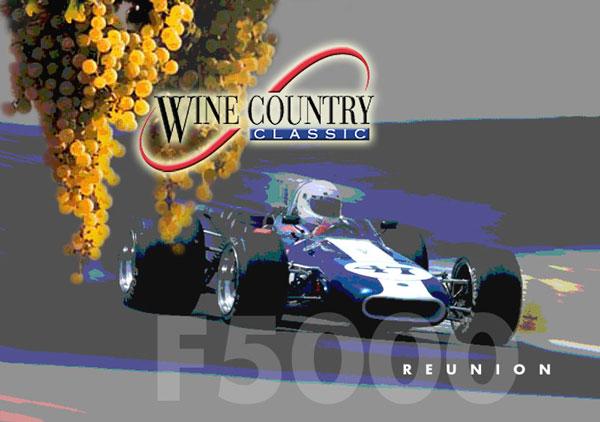 This cost for the entire weekend is $50 per person if paid by check payable to Redwood Empire Mini Enthusiasts or $55 per person if paid through paypal. Send checks to PO Box 944 Healdsburg, CA 95448. Paypal payments make to paypal@redwoodempiremini.com.

Please register on the REME MegaBBS or email me at norm@redwoodempiremini.com.

You must purchase the tickets in advance so we will need to get payment no later than May 19, 2008. We need a minimum of 20 Minis to qualify for the corral.

For more information and schedules visit http://winecountryclassic.com/
Watch for Don Racine, owner of MiniMania in car#45 in Group 2.