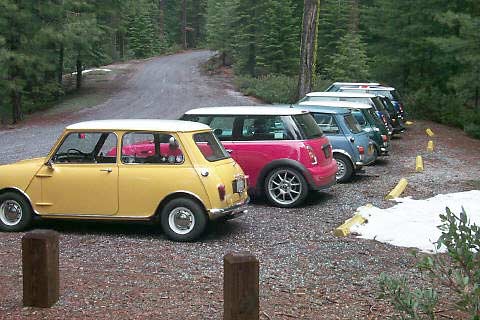 The gray skies and cold drizzle didn't deter the determined Mini and MINI drivers from having a great time driving through the foothills during for the 2nd Annual "Mini" Miglia Fun Run through scenic Nevada and Placer Counties on April 28, 2002.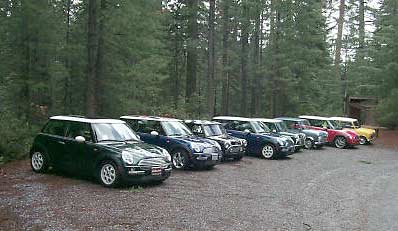 The group of eight cars -- four Classic Minis and four New MINIs -- are seen here catching their breath in the Placer County Grove of Sierra Redwoods. From there the flock (gaggle? clutch? pod?) continued on to Foresthill and over the back roads to Colfax before calling it a day.
The "Mini" Miglia Fun Run is shaping up to be an annual event -- join us next year for a tour of some of the greatest roads in Northern California!